Court Rules Government Can End TPS, clearing the way for the Trump administration to remove status for more than 300,000 refugees and tear apart hundreds of thousands of families.
In a recent decision, the Ninth Circuit Court of Appeals ruled that the Trump administration can terminate humanitarian protections and potentially deport over 300,000 immigrants residing in the United States.  The Trump administration first terminated the TPS designations for El Salvador, Haiti, Nicaragua, and Sudan in 2017 and 2018, later adding Honduras and Nepal to the list.  Several TPS beneficiaries from the four countries filed a lawsuit challenging the terminations, both for procedural reasons and on the grounds that the rule was motivated by animus toward "non-white, non-European immigrants," evidenced by comments made by President Trump and other administration officials.
As the global pandemic stretches on, immigrants with protected status make up a large portion of the country's front-line workers, and more than 130,000 TPS recipients are considered essential workers.
What is TPS (Temporary Protected Status)? 
TPS provides a work permit and stays of deportation to foreign nationals living in the U.S. whose countries of origin are facing natural disasters, armed conflict, or other "extraordinary and temporary conditions" that make it unsafe for them to return.
The Secretary of Homeland Security may designate a foreign country for TPS due to conditions in the country that temporarily prevent the country's nationals from returning safely, or in certain circumstances, where the country is unable to handle the return of its nationals adequately.  USCIS may grant TPS to eligible nationals of certain countries, who are already in the United States.  Eligible individuals without nationality who last resided in the designated country may also be granted TPS.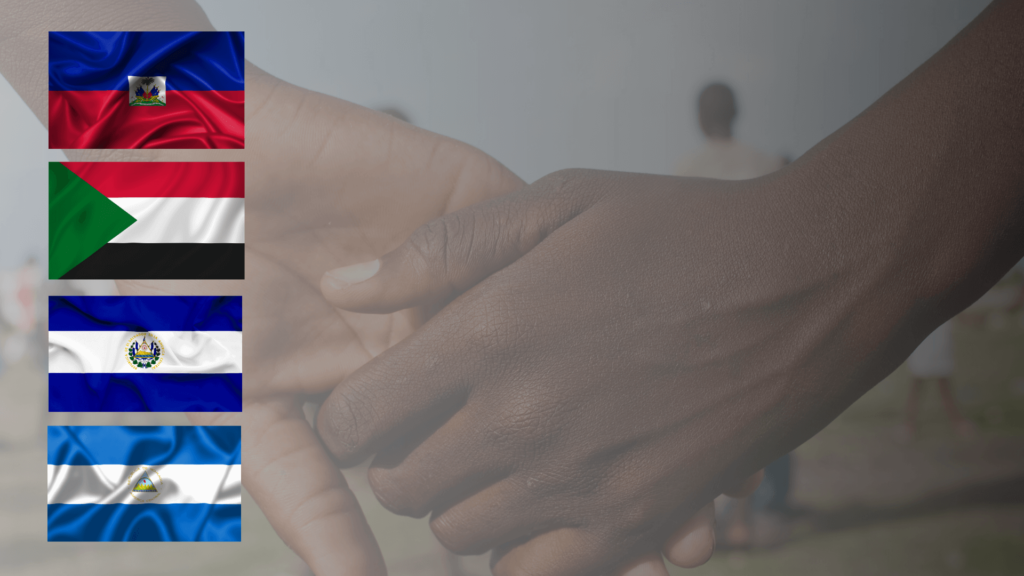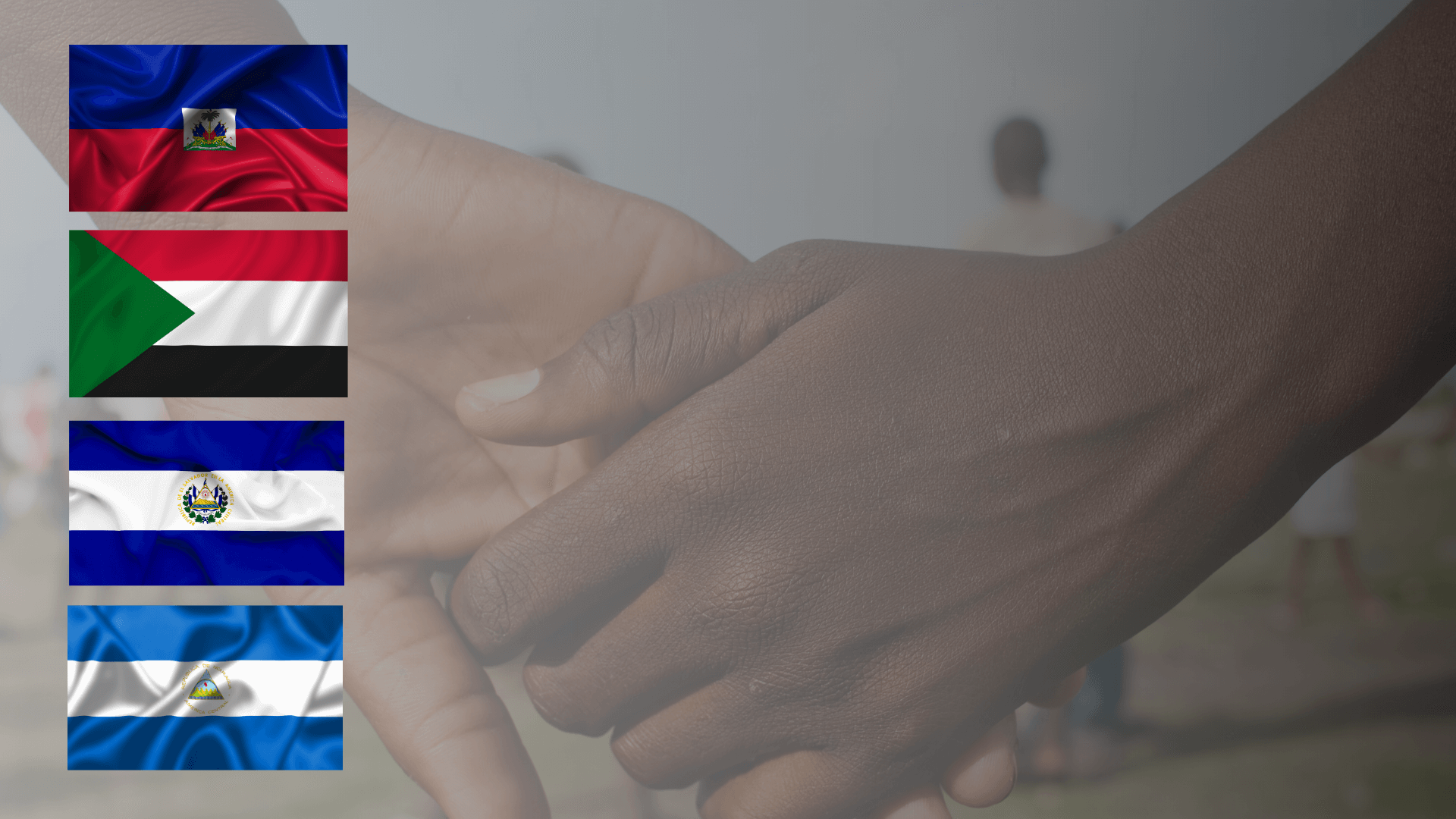 How many individuals are currently granted TPS?
The U.S. currently provides TPS to over 400,000 foreign nationals from the following countries:
When do TPS designations expire?
| | | | | |
| --- | --- | --- | --- | --- |
| Country | Most Recent Designation Date | Secretary's Decision Due | Expiration Date Or Extension Date | Due to Litigation DHS Automatic Extension of Documentation Expiration Date |
| Sudan | 5/3/2013 | N/A | 11/2/2018 | 1/4/2021 |
| Nicaragua | 1/5/1999 | N/A | 1/5/2019 | 1/4/2021 |
| Nepal | 6/24/2015 | N/A | 6/24/2019 | 1/4/2021 |
| Haiti | 7/23/2011 | N/A | 7/22/2019 | 1/4/2021 |
| El Salvador | 3/9/2001 | N/A | 9/9/2019 | 1/4/2021 |
| Honduras | 1/5/1999 | N/A | 1/5/2020 | 1/4/2021 |
| Syria | 8/1/2016 | 1/20/2021 | 3/21/2021 | N/A |
| Yemen | 3/4/2017 | 7/5/2021 | 9/3/2021 | N/A |
| Somalia | 9/18/2012 | 7/19/2021 | 9/17/2021 | N/A |
| South Sudan | 5/3/2016 | N/A | 5/2/2022 | N/A |
What happened in this case? 
At issue is the termination of temporary protected status, a form of humanitarian relief created by Congress and administered by the Department of Homeland Security.
A district court previously issued a preliminary injunction. The 9th Circuit Appeals Court's decision by a three-judge panel lifts the injunction, meaning immigrants from the affected countries could be subject to removal beginning January 2021. This decision affects citizens from El Salvador, Haiti, Nicaragua and Sudan, many of whom have lived in the U.S. for decades, have U.S.-born children, and have been considered essential workers during the coronavirus pandemic. The decision also applies to Honduras and Nepal, who are subject to the same ruling. 
Plaintiffs and their lawyers are preparing to appeal the decision to a full panel in the 9th Circuit. 
I am a TPS Holder. After TPS Expires, What Are My Immigration Options?
Without TPS, you will have to leave the United States unless you have, or can get, some other legal immigration status or permission to stay. All these options are complicated and you will need to consult an immigration attorney before you make a decision. 
Simultaneous legal status 
You can stay in the U.S. if you have some other legal immigration status or permission to stay.  For example, one could have both TPS and another status at the same time, and if one's TPS ends, he or she will still retain the other status, so long as it remains valid.  
Apply for Asylum If You Are Eligible
If you fear persecution in your home country, you may be eligible to apply for asylum in the United States. As soon as U.S. Citizenship and Immigration Services (USCIS) receives your asylum application, you are legally entitled to stay in the United States until USCIS makes a decision on it.
Change to Another Nonimmigrant Status If You Can
There are many "nonimmigrant" (temporary) forms of immigration status in the United States (See O, P, H-1B, F-1, U, T) and under certain circumstances, you may be able to apply to change your status without leaving the United States.
Apply to Become a Permanent Resident 
There are several ways to become a permanent resident of the United States. For example, through sponsorship by an immediate family member or through employment, which usually requires an employer to sponsor you. (See Green Card Qualification.)
You Go Through Deportation Proceedings
If you have no legal status after your TPS ends and you choose to stay in the United States, the U.S. government may try to deport you.  Even though a person may be in a removal proceedings, he or she may be still eligible to apply for deportation relief and gain permanent status through that relief.  
Here is how the deportation process works. 
How can we help you? 
If you have TPS status and are seeking permanent legal residence status, or a change of status in the U.S., Sethi & Mazaheri can help. Sethi & Mazaheri is an immigration law firm deeply committed to the free movement of people across borders. Our firm has years of experience in immigration representation. Our lawyers at Sethi and Mazaheri LLC are prepared to aggressively advocate on behalf of our clients and assert all possible strategies to enable our clients to succeed in their case and remain in the country legally.
 Contact us and speak to an attorney today.
KEEP READING

E-2 Investment Visa
Driver's licenses to those without proof of the lawful presence
The "Public Charge" Rule
The new travel ban will block the entrance to the U.S for citizens of 6 new countries
P-1 Visa for Athletes