Introduction
The COVID 19 has impacted the immigration system of the US to a more considerable extent. To protect the people in America, the US authorities have placed travel bans from certain parts of the world, restricting people from traveling to the US to prevent the spread of the coronavirus. You might be wondering what if I have some emergency to travel to the US. Is there any way out to get an exemption from these bans? The answer is YES! The authorities have also placed some exceptions, such as NIE, to allow people to travel to the US. This article will look at a detailed guide to the NIE and some of its latest updates.
What is the National Interest Exception (NIE)?
Due to the COVID-19 outbreak, the US authorities imposed severe entrance restrictions, preventing people from entering the United States. Certain exceptions have been established to allow certain people to travel from prohibited areas (Brazil, China, Great Britain, India, etc.) and to enter the United States during the pandemic. One such exception is the National Interest Exception (NIE) which allows non-citizens to enter the US whose entry is of national interest.
To benefit from the exception, you must prove that your entry into the US is of national interest. Once your application for NIE is approved, you will get a waiver, and the COVID travel bans will not apply to you for one year.
The applications under NIE to get a waiver from travel bans due to COVID 19 outbreak are considered case-by-case by the US Department of State(DOS) and the US Department of Homeland Security(DHS). That means you should have a solid and well-justified application proving that your travel to the US is of national interest to get your application approved.
The latest update as of April 20, 2021, the NIE is available to the following list of countries:
Schengen Area
China
Iran
Brazil
South Africa
Schengen Area, and
the United Kingdom of Great Britain and Northern Ireland
If you are present in the countries mentioned above, you can prove your travel to be of national interest through the following:
Critical Infrastructure Sector Workers
The United States considers 16 infrastructure sectors as critical. Their assets, systems, and networks, whether physical or virtual, are considered vital to the United States. If you provide essential support or executive direction for critical infrastructure or critical infrastructure-related supply chains in the US, your application would be considered under NIE. The list of 16 essential sectors of infrastructure are: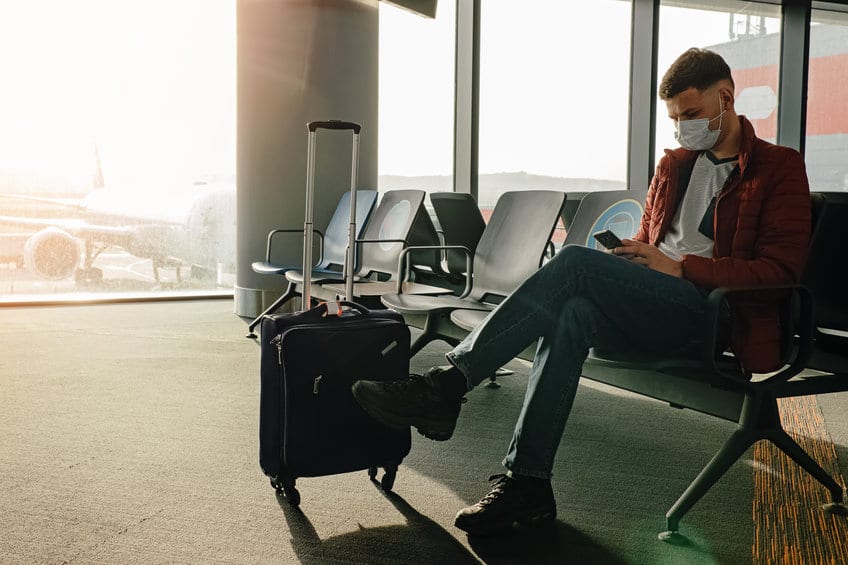 Chemical Sector
Dams Sector
Communication Sector
Emergency Services Sector
Transportation System Sector
Information technology Sector
Financial Sector
Governmental Facilities Sector
Commercial Facilities Sector
Critical Manufacturing Sector
Energy Sector
Food and Agriculture Sector
Healthcare and Public Health Sector
Nuclear Reactors, Materials and Waste Sector
Water Sector
Defense Industrial Waste Sector
F-1 and M-1 Students
If you are a student on an F-1 and M-1 visa and are present in China, Iran, Brazil, or South Africa, you may qualify for an NIE only if your academic program begins August 1, 2021, or later. Students holding F or M visas and travelers with immigrant or fiancé visas have been granted NIEs and do not need to obtain NIEs in advance from a consular section.
J-1 Visa Academics
A National Interest exception is available to you if you are particular academics on exchange programs (Professors, Research Scholars, Short Term Scholars, or Specialists.)
E-1 and E-2 Investors
If you can provide vital support or executive direction for economic activity in the US through investments, you qualify to apply for NIE. This pertains to the new standard implemented on May 27, 2021, for NIE.
Journalists
You may be eligible for a National Interest Exception if you are a journalist with an I visa and demonstrate that your entrance into the United States is in the national interest.
How can I apply for a National Interest Exception? 
To apply for an NIE, you have to submit your application directly to the US consulate and include evidence regarding your travel needs and your eligibility for the National Interest Exception. This is true irrespective that your visa application is new or you are holding a valid visa. You should remember that the NIE process may vary depending upon the consulate you are applying to, so it is essential to make sure you apply according to the specific consulate's specifications.
I got my NIE application approved. How long will it be Valid?
Earlier, an approved NIE application used to be valid till 30 days after its approval. You were allowed a single entry into the US within 30 days from the date of approval. But, as of June 29, 2021, the Department of State extended the validity of National Interest Exceptions for travelers subject to restrictions under Presidential Proclamations related to the spread of COVID-19. The NIE that gets approved will be valid for 12 months from the date of approval and can be used for multiple travels to the US as long as they are used for the purpose they were granted.
The extension applies to travelers who have a presence in China, Iran, Brazil, South Africa, the Schengen Area, the United Kingdom, Ireland, and India and who currently have approved NIEs or who were granted NIEs in conjunction with a visa application.
Yes, you can apply again to the US consulate providing additional evidence that your travel to the US qualifies for the NIE and is of national interest. 
Conclusion
The number of applications processed by the US embassies or consulates abroad becomes less amid COVID 19. To get an exemption under NIE, you should prove that your entry into the US is of national interest. If you need help, you can contact Sethi and Mazaheri law firm anytime. Our experienced immigration attorneys will be delighted to assist you.