Traveling to USA as it Reopens
As the US continues to gradually reopen, many people are anxious to resume their travel plans. While there are still several bans in place and limited flight options, there are many things to take into consideration including what to expect at the airport and the adjustments to standard proceedings to promote safety from the coronavirus.
General Precautions
If you expect to be traveling to USA as it reopens CDC recommends the following:
Wash your hands frequently
Avoid touching your face
Try to maintain at least 6 feet of physical distance from others when possible
Airport Security Procedures when traveling to USA
Many flights have been adjusted to transport a reduced amount of passengers when possible.
Airport staff will regularly disinfect and clean all surfaces that are to be in contact with travelers.
Staff will be wearing face coverings and gloves, and it is recommended that passengers do the same. Some airlines require face coverings on the plane, so please check with your airline in advance about more specific hygienic requirements.
Boarding passes will not be handed to the guard prior to entering the security checkpoint, but rather passengers will maintain possession of their own pass at all times and scan it at the checkpoint themselves.
Food should be kept in a clear bag and will be screened separately, as it often sets off the alarm in security.
Plane passengers will be allowed to bring up to 12 oz of hand sanitizer, larger than the normal 3 oz (100ml) liquid limit.
Security screening has been spaced out to maintain social distancing of 6 feet between other employees and travelers when possible.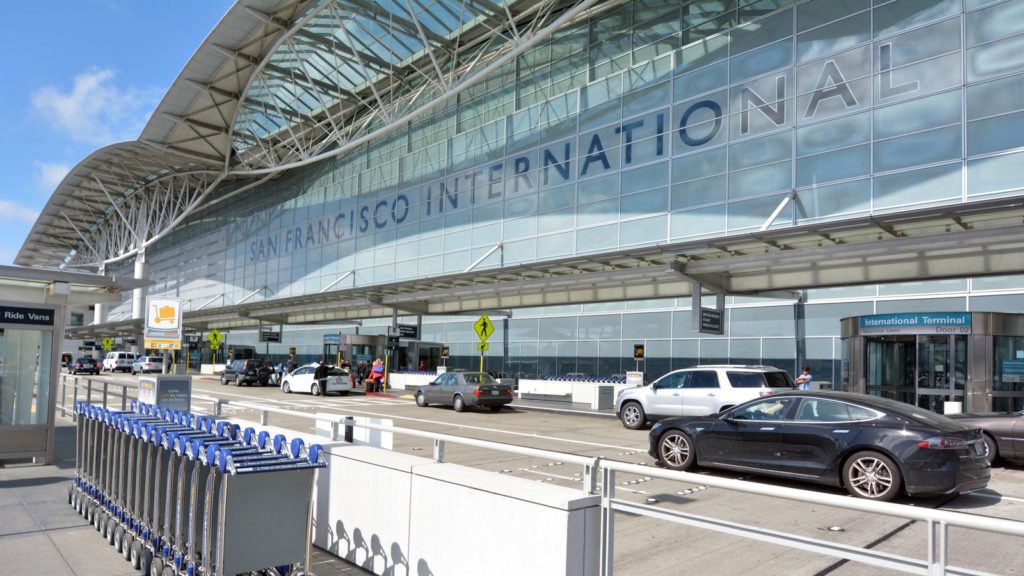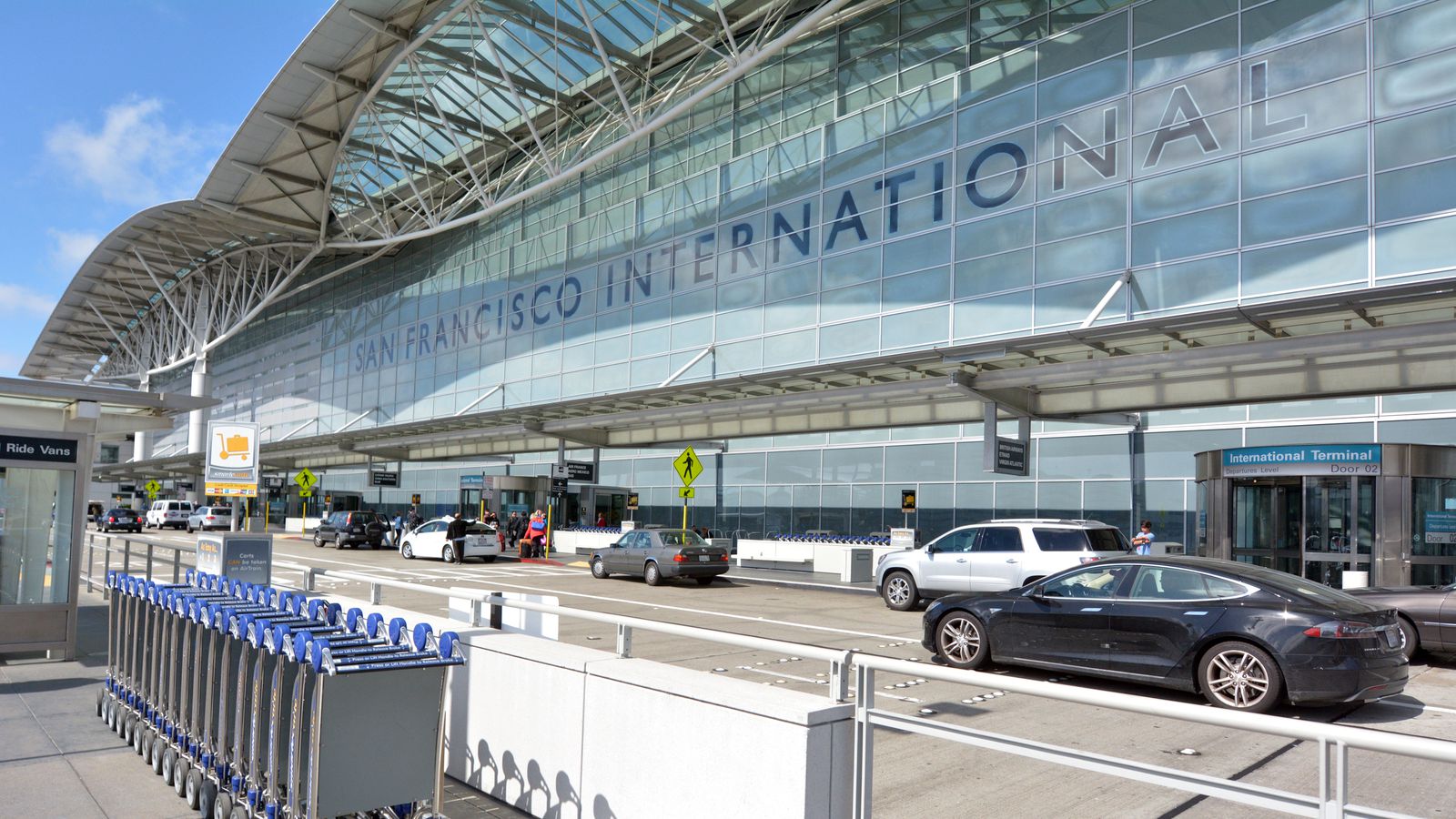 The DHS has restricted travel between the US and Iran, Brazil, China, and certain European countries** for all foreign nationals. Any US citizens, permanent residents, and their immediate families traveling to USA but will be required to fly into one of the following US airports for additional screening:
Boston-Logan International Airport (BOS), Massachusetts
Chicago O'Hare International Airport (ORD), Illinois
Dallas/Fort Worth International Airport (DFW), Texas
Detroit Metropolitan Airport (DTW), Michigan
Daniel K. Inouye International Airport (HNL), Hawaii
Fort Lauderdale-Hollywood International Airport (FLL), Florida
George Bush Intercontinental Airport (IAH), Texas
Hartsfield-Jackson Atlanta International Airport (ATL), Georgia
John F. Kennedy International Airport (JFK), New York
Los Angeles International Airport, (LAX), California
Miami International Airport (MIA), Florida
Newark Liberty International Airport (EWR), New Jersey
San Francisco International Airport (SFO), California
Seattle-Tacoma International Airport (SEA), Washington
Washington-Dulles International Airport (IAD), Virginia
Extra Screening from Restricted Countries
If you are traveling to USA from the listed restricted countries, there will be additional procedures to pass through. After customs, the traveler will be guided to an area where they will be questioned about their medical background, current health condition, and their local medical contact information. Once these questions are cleared, the traveler will be provided some precautionary information about the coronavirus and directed to self-quarantine for at least 14 days or the CDC recommendation based on where the passenger is arriving from.
Please keep in mind that many flights will be canceled and airports often close on a case-to-case basis. Be sure to check with your airline to confirm your travel plans.
** Restricted European countries: Austria, Belgium, Czech Republic, Denmark, Estonia, Finland, France, Germany, Greece, Hungary, Iceland, Ireland, Italy, Latvia, Lichtenstein, Lithuania, Luxembourg, Malta, Netherlands, Norway, Poland, Portugal, Slovakia, Slovenia, Spain, Sweden, Switzerland, U.K.