You must bear in mind that trying to reschedule naturalization interview might lead to uncertainty and weeks or even months of delay in your next appointment.
If you have applied for a green card, you have to appear for an interview to get your green card application approved by the USCIS. However, it is a common dilemma for individuals who apply for a naturalization (citizenship) interview, whether they can reschedule their interview in case of emergency or not? This article will answer this question!
It is always advisable that you should try to attend your naturalization interview on the day it is planned if at all feasible. However, USCIS allows the candidates to postpone their citizenship interview if they provide a valid and satisfying reason for such rescheduling.
What constitutes a good reason for the delay?
USCIS might consider medical emergency or family emergency reasons sufficient to postpone the interview. For instance, if you are a victim of a road accident and are hospitalized for a month, you may write to the USCIS to postpone your interview appointment based on your incapability to appear in person on the interview date. USCIS might consider your request as the situation here is beyond your control. USCIS considers other factors other than a medical or family emergency, provided they are well reasoned and satisfying.
What happens if you do not provide a cause for your non-appearance at the interview?
If you do not show up for your planned interview and do not provide the reason for your non-appearance, your application may be rejected by the USCIS. You have to reapply in case USCIS has rejected your application. You have to file a new application and pay the desired fee again. Obviously! You do not want to apply again, so make sure to inform USCIS beforehand of the reason for your non-appearance at the interview.
In the end, USCIS will determine whether to allow your request or not based on the reason you mentioned for causing a delay.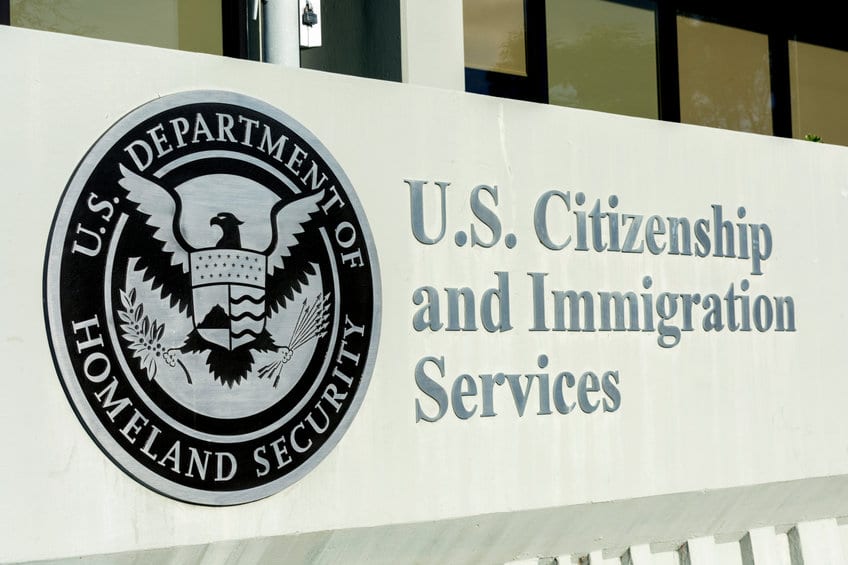 How can you reschedule naturalization interview?
The standard process for requesting a rescheduling is to write to the USCIS office where the interview was scheduled and explain the issue for not appearing. You should include a request to provide your next interview date. Alternatively, you may directly visit the immigration office where the interview was scheduled and explain to the officer your difficulty. The officer will determine whether you have sufficient cause or not and decides on your delay request. USCIS will only consider your request if the reason is compelling enough. If your request is approved, the USCIS will send you a new interview notice.
Can I reschedule my Oath ceremony?
The oath of allegiance ceremony is the final stage in the naturalization process after the naturalization interview with the USCIS. You are not a citizen of the United States until you participate in the ceremony and swear the oath of allegiance. The oath ceremony will either be administrative (conducted by USCIS employees) or judicial (led by a federal judge), depending on where you live in the US. The question remains that whether you can reschedule your Oath Ceremony or not?
If you cannot attend the Oath Ceremony due a reasonable reason, USCIS gives you an option to request for postponing your scheduled date by stating your reason. You should make every effort to make it to the ceremony on time; however, if you are unable to attend, you must notify USCIS in writing. In addition, you must return the "Notice of Naturalization Oath Ceremony" (Form N-445) to USCIS in case you cannot attend the ceremony. The oath ceremony will be rescheduled for you at a later time.
Bear in mind that if you miss two oath ceremonies without explaining, USCIS will refuse your application, and you will have to start the procedure over.
What if you cannot attend the Oath Ceremony due to disability?
If you cannot attend the oath ceremony due to a disability, you may request the USCIS to take your oath at home or another place as a reasonable accommodation.
Conclusion
If you have any reasonable reason for not appearing at your scheduled appointment for your naturalization interview or Oath Ceremony, you can always request USCIS to reschedule your appointment. USCIS will consider genuine reasons and provides a later date for such appointments. If you face trouble and want to reschedule your appointment, you can always consult our immigration attorneys, who will offer you the proper guidance on your next step.
I hope you understand the frustration this produces after being an integral part of the FOLCS team for half a decade.