USCIS Closure due to Coronavirus Outbreak
All U.S. Citizen and Immigration Service offices will be closed from March 18 – April 1 due to the outbreak of COVID-19. This means that no in-person services will be offered in order to prevent the spreading of the virus. Instead, USCIS will be shifting its duties to be carried out remotely until April 1st or further notice. There will likely be a drastic increase in online traffic, as these services are conducted remotely, so processing times and responses may be slower than usual. All information regarding the temporary closures is subject to change as these circumstances progress and additional updates are received.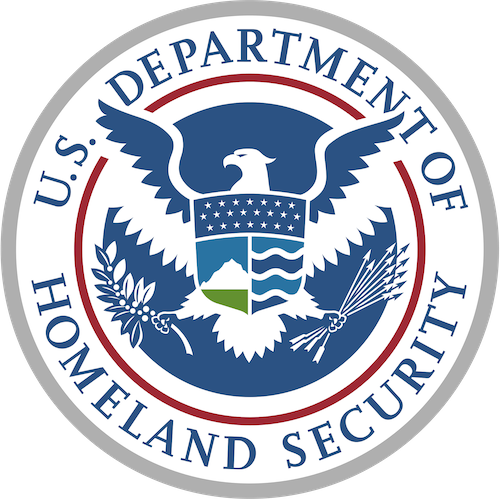 Everyone affected by these closures will be provided notice of these changes, along with information on the necessary steps to be taken. Petitioners and applicants with biometrics appointments, interviews, and naturalization ceremonies scheduled during this closure be automatically rescheduled for when the offices resume their normal hours after April 1 or later. Case-specific information will be available on the notice received by mail. All other appointments, including InfoPass appointments, must be actively rescheduled through the USCIS Contact Center for a future date. Be sure to check with your specific office before rescheduling, as individual offices' operations may vary or be delayed further. Emergency services will be provided on a limited basis.
Your health is of the utmost importance
For the health and safety of others, please reschedule your appointment even further if you are feeling sick or showing any of the below symptoms. According to the CDC, these symptoms may appear 2-14 days after exposure:
Cough
Fever
Shortness of breath
Your health and well-being are of the utmost importance. Please note that you will not be penalized for rescheduling any USCIS appointment if you are experiencing these symptoms.
We understand how stressful these proceedings may be and we request your patience and cooperation during this challenging time. We will continue to provide updates as events unfold and USCIS makes any additional accommodations. In the meantime, if you have any questions or concerns, please don't hesitate to contact us at (646) 405-9846 for more information.
As a reminder, it is important to practice social distancing and careful hygiene during these difficult times. Strive to stay healthy and be considerate of others' health as well.
UPDATE: USCIS Extends Suspension of In-Person Services through June 3, 2020 and all non-detained hearings through May 29, 2020, have been postponed.
As the coronavirus crisis continues to progress, the United States Citizenship and Immigration Services (USCIS) has announced that it will extend the temporary suspension of all in-person services until at least June 3, 2020, including those at their asylum offices, field offices, and application support centers. 
In an effort to diminish the spread of the virus and avoid any life-threatening risks due to COVID-19," the USCIS seems necessary to extend the suspension for at least one more month. USCIS will continue to monitor the status of the COVID-19 outbreak and will provide further updates regarding office closures, if necessary. 
The following USCIS services are temporarily suspended and will be rescheduled upon reopening:
Immigration Interviews 

Asylum Interviews

Naturalization Ceremonies

Biometrics Appointments

InfoPass Appointments**
**Those with InfoPass or other related appointments must reschedule their appointments through the USCIS Contact Center after USCIS offices reopen on June 4, 2020. 
In more specific terms, USCIS stated that it will send a notice to all affected individuals and that interviews and oath ceremonies will be rescheduled once USCIS has determined that it is safe to reopen. Additionally, USCIS has stated that biometrics appointments at Application Support Centers will be automatically rescheduled. All those whose previously submitted biometrics are not able to be used, will receive a new appointment letter in the mail. 
In regards to non-detained hearings scheduled through May 29, 2020, have been postponed. The departments of Justice and Homeland Security have extended the postponement of Migrant Protection Protocols (MPP), which includes those scheduled to June 1, 2020 will be rescheduled. As the Departments continue to review conditions related to COVID-19, they will make further determinations as necessary in order to ensure that all MPP hearings can proceed with their routine procedures. Furthermore, on Monday, June 1, 2020, all individuals with MPP hearings must be present at the port of entry indicated on their most recently noticed date to receive new hearing notices containing the dates of their recently rescheduled hearings. If you desire to check more updated information relevant to any changes visit the EOIR Status During COVID-19
Please note that emergency services will be provided on a limited basis and must be scheduled directly with the USCIS Contact Center.
USCIS has stated that they are still performing essential services and all other operational services that do not require face to face interaction. During this time, USCIS will continue processing any and all filed applications and petitions for immigration benefits. The changes USCIS is implementing serve not only to minimize exposure to the virus, but also to ease the deadlines and penalties as it is explained in further detail in our Sethi & Mazaheri COVID-19 website updated section. 
If you have any questions or concerns, please contact us or visit sethimaz.com for more information. Above all, stay healthy.