Introduction
Are you a person possessing extraordinary abilities and have applied to enter the US on an O-1 visa? You must know that after USCIS has approved your visa application, you have to appear for a visa interview at the US embassy or consulate in most cases. This article will provide an insight into the O-1 visa interview and the common questions asked at the interview.
O-1 Visa Interview
Individuals currently in the United States on a visa and want to apply for an O-1 (i.e., transferring from another nonimmigrant visa class) do not need to attend an O-1 visa interview since they have already been interviewed US embassy.
Only those outside the United States when their petition is approved have to go for an interview. While most O-1 visa candidates are required to attend an interview, not all applicants are required to do so. Some O-1 visa candidates are chosen for an interview, while others are not, usually based on the quantity of proof and supporting documents submitted with the application. The candidates must go through consular processing, which entails filling out a DS-160 online nonimmigrant application and submitting it to a US consulate or embassy in their home country.
Making an appointment with the embassy is the first step in the interview procedure. On the day your interview is scheduled, you have to appear at the US embassy. You may be required to pay the fees if you have not paid already. You must provide the presiding officer a copy of your visa application, the letter from USCIS confirming that your visa has been approved as well as other required documents.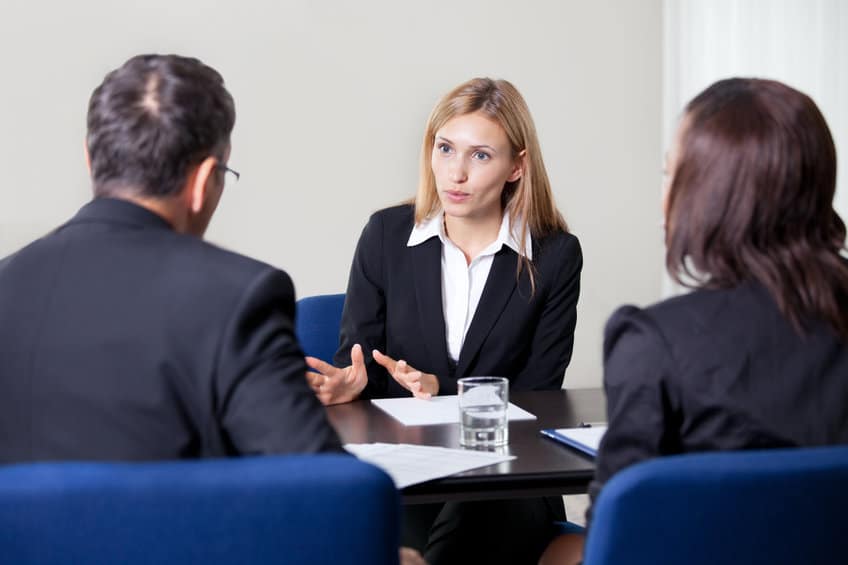 What To Bring to Your O1 Visa Interview
The confirmation page of your DS-160 application
Your interview appointment letter
A passport that is valid for at least six months after your anticipated entry in the United States.
A photograph according to the Department of State guideline
I-797 Approval Notice from the USCIS
The printed receipt for the Machine Readable Visa (MRV) fee
The embassy will record your biometrics at your O-1 interview, and you will have to pay any leftover fees. If you pass the interview, your visa will be stamped in your passport, and you will be allowed to travel to the United States as an O-1 visa holder.
Sample O-1 Visa Interview Questions:
Preparing answers to frequently asked questions is one of the most excellent methods to prepare for your O-1 visa interview. In the next section, you'll find some samples of the sorts of questions you could be asked during your interview.
What is your name?
What company/organization do you work for?
Have you ever been to the US before? If so, when?
How long have you been working in your field?
What work will you be doing in the US?
What is your highest qualification?
Are you planning on returning to your home country?
Currently, what is your salary?
What is your current employment?
Have you ever been convicted of a crime? If so, what was the crime? Where will you be living while in the US?
Please keep in mind that this isn't a complete list. Your consular officer may ask you a variety of questions not included on this list, or they may not ask you any of the above questions at all.
Booking an appointment for the O-1 visa Interview and a request for an expedited appointment
The Consular Sections of the US Embassy and Consulates are in charge of offering visa services to anyone who wants to visit the US for a temporary period. Applicants seeking US visas must attend an appointment at the US Embassy or Consulate in person. You have to schedule your visa interview after USCIS approves your O-1 visa application.
The anticipated wait time for an interview appointment at a US Embassy or Consulate varies weekly and depends on the current workload. If your visa interview appointment date is taking the time, you can also apply for an expedited interview appointment. The consular sections overseas may accept the following grounds for expediting O-1 visa interviews as a funeral, medical emergency, or humanitarian reasons. The process to request an expedited nonimmigrant visa interview varies by location. You have to show evidence for the requirement of expediting the O-1 visa interview appointment.
In all cases, before requesting your expedited visa interview appointment, you are required first to submit the online visa application form (DS-160), pay the application fee, and schedule the first available interview appointment. After such a point only, the consular section will consider your expedited request.
After you get your visa appointment, you must try to attend your visa interview at all possible means on the scheduled date. Missing a scheduled appointment could mean a long delay in rescheduling the interview appointment.
Conclusion
It's time to get ready for your O-1 visa interview now that you have all of the necessary information. You have to be cautious about giving wrong answers to lead your O-1 visa application at the risk of rejection. Consult an immigration attorney in case you still are unsure about your interview success. He will guide you through the process. Our immigration attorneys are delighted to help people in achieving their travel goals. Make sure to reach out to us in case of any dilemma related to your immigration process.