Indefinite Detention of Migrant Families
It is no secret that the Trump administration has changed rules and enacted legislation to have tougher stance immigration to the US. The news has been filled with instances of raids, deportations, and detention centers in the southern border. However, another announcement has come from Trump's government, which maintains there can now be the indefinite detention of migrants and migrant children.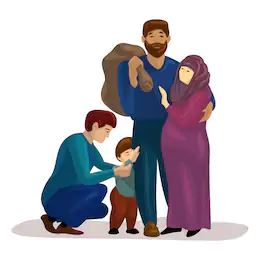 Before the announcement, US immigration officers could not hold migrant children in detention centers for more than 20 days. This new rule would completely change this and would allow for border agents to detain entire migrant families and hold them in facilities for an indefinite period of time. The purpose of the rule change is to restrict migration to the US through border crossings at the US-Mexico border. As such, children can now be held for as long as possible and even in conditions that are as restricted and minimal as those for adult migrants.
There is a point at which the migrant children could be removed from detention: upon receiving a decision on their immigration status. Prior to their release, the new rule could make current conditions in detention centers even worse, as now even more people can be held indefinitely. Furthermore, children could then be separated from their families and held within one of the centers, thereby restricting any access to these children. Following the announcement of these rules, multiple states brought forth lawsuits against the federal government, in hopes of challenging the rule.