Introduction
Are you applying for EB-1 visa classification under the "extraordinary ability" category? Do you have any previously published material about you in any publication? Are you confused about what does publish material means and what will come under such criteria?
Suppose your answer is YES! then this article is for you. This article will provide an insight into the criteria "Evidence of published material about you in professional or major trade publications or other major media" and clear your doubt regarding the same. Keeping it clear what criteria you can fulfill will help you to get your EB-1 petition approved successfully.
Published material about you
One of the simplest methods to determine if someone has gained recognition in their field due to their extraordinary abilities is to examine whether their work is considered noteworthy by the media. That is whether there are any previously published articles about you in any professional or major trade publications or other major media. Suppose a publication or media house is covering your professional work.
In that case, that indicates that your professional skills are somewhat extraordinary, and USCIS considers this fact and keeps "evidence of published material about you in professional or major trade publications or other major media" as one of the criteria for demonstrating extraordinary ability. To determine what you can include as a piece of evidence for this criteria, you have to answer the following questions:
Whether the published material was related to the alien and his field of expertise for which EB-1 visa classification is sought?
USCIS will not be interested in any evidence of published material if that is totally not related to the alien's extraordinary ability. The criteria are laid down to determine the alien's extraordinary abilities in their field of expertise and should be interpreted in that manner only. So, providing evidence of an article published on you where you have saved the lives of people from an accident will not help you establish your extraordinary ability if you are claiming to be an expert musician.
Another confusion people carry is whether the published materials about the large projects they were part of would suffice the requirement of the criteria or not? The language of regulation 8 CFR 204.5 (h)(3)(iii) states:
"Published material about the alien in professional or major trade publications or other major media relating to the alien's work in the field for which classification is sought….."
It is clear that the USCIS seeks published material that focuses on the alien's extraordinary ability, whether describing their skills or their work. Typically, if an article is project-centric and barely recognizes the alien's contribution or his skills will not suffice the requirement. The USCIS officer determining whether the published material relates to you or your work will need to see substantial evidence to mark the criteria fulfilled. Therefore, the article should recognize you and your skills to be submitted as evidence.
What about the materials published for PR or advertising purposes? It would help if you kept in mind that materials created for public relations or advertising reasons usually never succeed since they are not genuine published materials in the proper sense of the regulation.
It should be clear by now what you should not include as a piece of evidence under this criteria. Therefore, clear these misconceptions before filing your visa petition to avoid any unwanted rejections. Also, submitting proof of newly published articles provides a more significant advantage to those published long ago.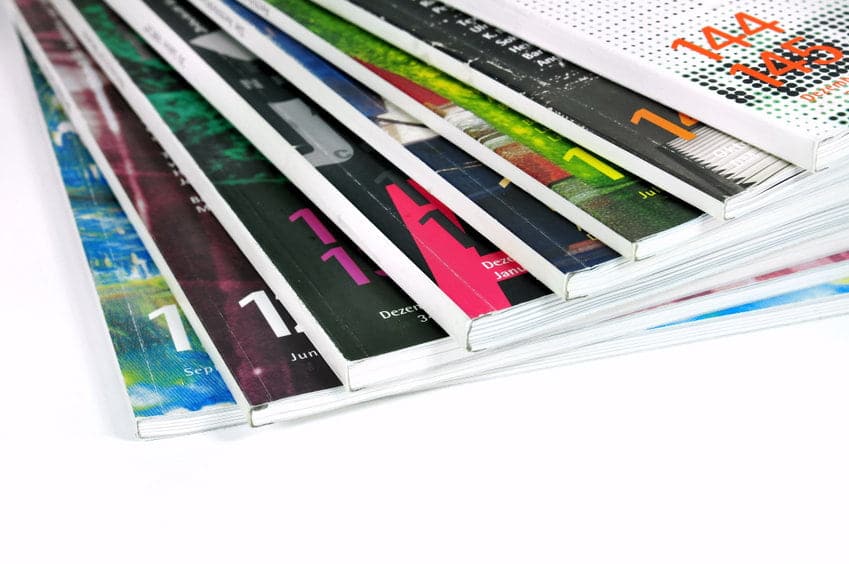 Whether the media publication is one of the major media publications or the published material qualifies as a professional or major trade publication?
Not just you have to see that there is a published article about you, where the article was published plays a significant role in fulfilling this criterion. The regulation mentions three types of media, i.e., professional publication, a trade publication, and major media publication.
As the name suggests, the professional publication is the one that is actively engaged in describing a profession. For instance, if you are a dancer, there is a magazine that regularly describes different dance forms and writes about prominent dancers worldwide. An article in such a magazine would be considered a professional publication.
A trade publication publishes articles on specific industries. For example, a journal on space technology informing its audience about the advancements in space technology. If you are a scientist or are a prominent space researcher, there are chances that the publishers would be interested in writing an article about you.
Major media houses have a wide range of audiences. The major media houses don't need to be related to your specific fields; instead, they must have a large set of audiences. It is rather tough to get an article about you published in a major media publication than professional or trade-related publications. For example, an article about you in a leading newspaper circulated in the major cities would suffice the requirement of major media publication. It could be a magazine or website also but must have an extensive range of audiences.
How many articles should I need to get published about me?
The regulation language does not suggest providing evidence of more than one published article, and technically one published article would suffice the requirement; however, it is recommended to submit evidence of 2-3 published articles about you, if possible, to satisfy the immigration officer that you are the person who is recognized in his field of work.
Conclusion
You must have a fair knowledge about the criteria "Evidence of published material about you in professional or major trade publications or other major media" for showing extraordinary ability. If you have any published material about you in any of the publications and you are confused whether that would suffice the requirement of this criteria, you can contact us. Our immigration experts will help you regarding the same.