Introduction
US immigration law does not require a sponsor employer if you apply for an EB-1 visa under the noncitizen "of extraordinary ability" category. The burden to prove the "extraordinary ability" lies on the petitioner, and it is rather bothersome to find the proper criteria for yourself. Sethi and Mazaheri law firm has a motive to make US immigration laws simple. We have started a series where we would be explaining all the criteria laid down by the USCIS to demonstrate a noncitizen's extraordinary ability.
One such criterion is "Evidence of your authorship of scholarly articles in professional or major trade publications or other major media." This article will explain what USCIS meant by scholarly articles, what are major publications or media, and how you can satisfy this criterion.
When constructing an EB-1 Green Card application, the Scholarly Articles category is an excellent place to start since it's one of the areas that USCIS looks at. Renowned publishers of a specific field will not publish anyone's articles unless they are entirely confident that the published material will benefit their readers.
What are Scholarly articles?
In simple words, scholarly articles are written by an expert in a field, and other experts can use the articles to further their understanding in that field. These articles follow structural guidelines, and the author must adhere to such guidelines. A peer review can also be a part of scholarly articles where other experts in your field will review the information and may subject the article to a revision.
What are professional or major trade publications or other major media?
While writing an excellent scholarly article is essential, getting it published in major publications or media is equally important. The regulation's plain language states that the evidence should be provided for published articles in professional or major trade publications or other major media. The professional publication keeps its domain to a specific profession such as doctors, while a trade publication publishes articles on a particular industry, say medical industry. These publications have target audiences who are interested in knowing about such professions or industries. Major media has a wide range of audiences and is quite renowned in a city or town.
How can I satisfy the evidence of authorship of scholarly articles?
The USCIS officer who is assessing your EB-1 petition for noncitizen "of extraordinary ability" will not have expertise in your field, and to judge your ability correctly, the only way to evaluate whether or not you are competent in your profession is if an impartial third party, such as a journal, says so. That is why USCIS has separately laid "Authorship of Scholarly Articles" as a criterion for demonstrating your extraordinary ability.
You have to keep in mind that not every published material by you will come under the statutory requirements for this criterion. This is because, at the Ph.D. level, you have to get your thesis published as part of your academic process, but does that make you an expert in your field or subject area? Reasonable, the answer would be NO! Because it would be an extensive interpretation for the word "expert." USCIS officials go for a more vigorous and objective interpretation to determine whether you have satisfied the criterion requirements or not. They may look upon the following elements while assessing your article: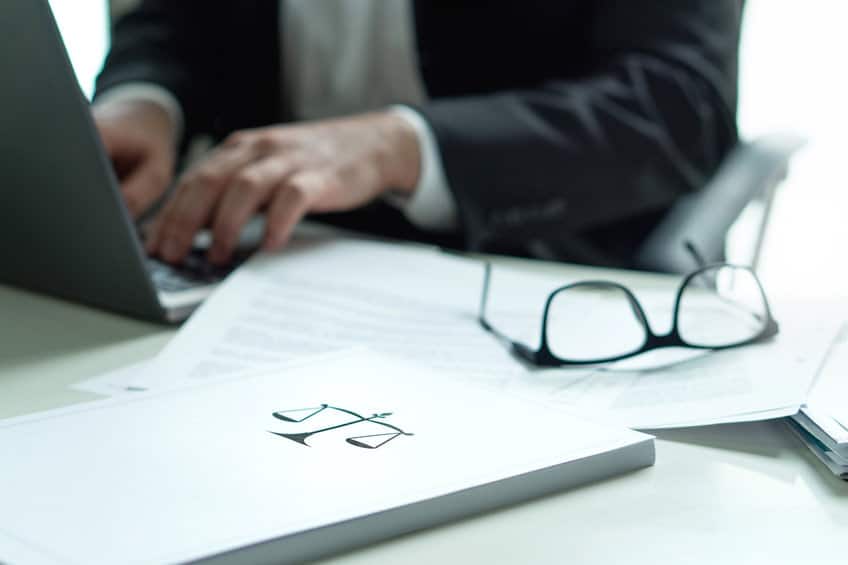 Peer review
Getting your article reviewed by peers will enhance your chances to satisfy this criterion. There are some "soft" journals where you can get your article published without much scrutinization, and USCIS knows this. That is why having your article reviewed by qualified and respected peers in your subject area becomes a must to satisfy the criterion requirements. Some journals keep their standards high and keep peer review as a mandated process before publishing anyone's article in their journal. Your article will be respected as a quality article if it gets published in any of such journals.
Citation of your article by other scholars
Another thing that a USCIS immigration officer sees while assessing your petition is if your paper has been referenced in other scholarly works. The reasoning behind this is that no academic would mention other's work in their paper unless it has worthy and quality content which can further their article's goals.
The number of times your article has been cited, the more the assessing officer will see your worth as an expert author in your field. You have to provide evidence along with your petition about where your articles have been cited.
Published articles in your field of expertise
It is pretty obvious but worth mentioning that USCIS will not entertain your evidence of published articles if they are unrelated to the ability you have mentioned in your visa application. The published articles should be directly connected with your field of expertise. For example, suppose you are applying as a noncitizen possessing extraordinary ability in sciences, and you have authored an article on sports and got it published in a major publication. In that case, that article cannot be used as evidence as it is unrelated to your applied ability which you are claiming.
Conclusion
The USCIS officials continuously scrutinize applications over the meaning of this regulation. As an applicant, you should be aware of the elements of this regulation and how you can put more weight on your evidence to satisfy the evaluating officer about your "extraordinary ability." Despite being aware of the requirements of this regulation, it is always challenging to submit a satisfactory application, especially when it comes to the published scholarly articles category. Your published article is not enough and is subject to evaluation whether it is a worthy publication and has a significant impact on your field or not.
Immigration attorneys at Sethi and Mazaheri law firm have helped many applicants to get their EB-1 petition approved by the USCIS. You can contact us for your application and get expert advice from our top immigration attorneys.