Introduction
Making a trademark application can be time-consuming, and you may have to incur the expenses of the professional who will make the application on your behalf. It is wise to get protection in the specific geographic area where you are running your business, knowing that you can always rely on common law rights. However, many businesses do not want to limit their geographic presence. With the advancement in technology and the accessibility to the online market, most business owners have decided to register their trademark to get nationwide protection. In this article, we will see how you can register your trademark.
Steps involved in getting a federal registration for your trademark
While filing a trademark application is always challenging, knowing the procedure in advance is always beneficial. You must analyze and follow the following steps to get your trademark application submitted in the US.
Step -1 Determine what type of trademark you want to register.
Your trademark can be registered as a standard character trademark or a special form trademark. The type of trademark you choose may impact the scope of protection and your submission requirements. A standard charter trademark will not require much information, while a color special form trademark requires the business owner to submit a JPG version of the trademark, a color claim, and a description of the trademark that may include the location of the colors in the trademark. You cannot change to a different trademark once you have submitted your application. So do thorough research before deciding to go for a particular type of trademark.
Step – 2 Trademark Search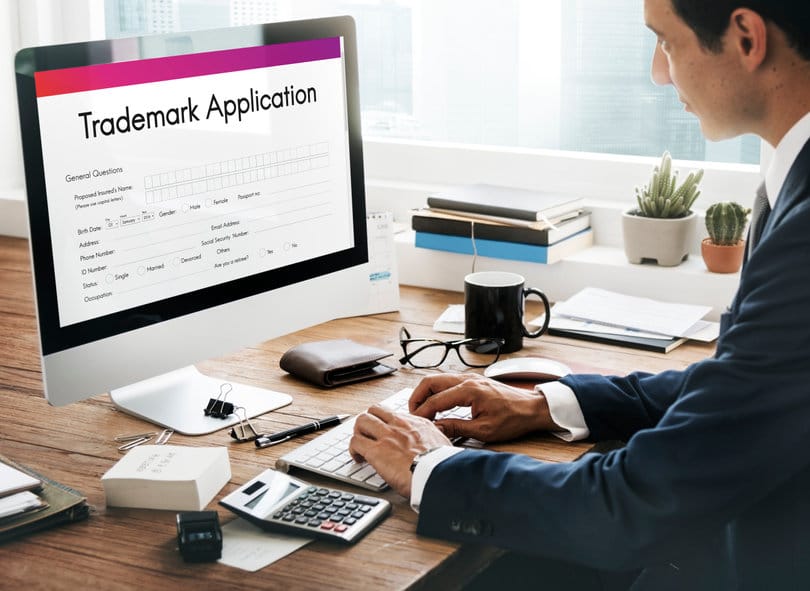 Other businesses in the US market might previously have a registered trademark similar to what you are expecting to get registered for your business. Before applying for trademark registration, every business owner's main responsibility is to complete a comprehensive search to make sure that someone else has not registered or has applied for registration of a similar trademark. It eliminates the risk of rejection of your trademark application.
You can use Trademark Electronic Search System (TESS) to make your trademark search. Hiring a professional to conduct a trademark search for your product or service is always a perk. If you think that there are no similar trademarks that can create confusion for the public, you can move further in registering a trademark.
Step-3 Identify and classify your goods and services.
There are classes established for a type of goods and services. You have to choose the number of classes you want your product or service to be registered. The more the number of classes, the more the cost of the application. You can use the Trademark ID Manual to identify and classify what goods or services you offer. It is also a crucial step since it is impossible to choose additional classes to protect your trademark after you file your trademark. You can only narrow it down. You have to file a new application for getting further protection in other classes.
Step 4 Know your filing basis.
A filing basis is a legal or statutory basis for applying to register a trademark in the United States federally. There are two types of filing basis – "use in commerce" and "intent to use." While filing your trademark registration application, you must mention which filing basis you are using.
"Use in commerce" refers to selling or shipping goods outside of your state, as well as giving services to consumers who live outside of your state. You have to provide evidence of how you are using your trademark in commerce. The evidence can be your selling receipts, bank or transaction, or other documents.
"Intent to Use" means that at present, you have not started using your trademark in commerce; however, you have the intention to use the trademark in commerce in the next 3-4 years.
Step 5 Choose your application Form.
You can use the Trademark Electronic Application System (TEAS) to complete the initial application to register your trademark. You have two filing options while filing your initial registration application
TEAS Plus
TEAS Standard
The filing must be done electronically. You may find the difference in the cost of both the filing options as they have different upfront requirements.
Take the help of an experienced attorney who may help get your trademark registered.
I have filed my application for a trademark, and it is approved. Do I get protection over foreign jurisdiction also?
If you have federal registration for your trademark, you can only claim protection in the US. You can, however, get international protection in the countries that are part of the Madrid Protocol by filing another application with the International Bureau of the World Property Intellectual Organization through the USPTO.
Conclusion
We hope that your doubts related to the trademark registration process in the United States are settled. You should always hire an attorney to assist your trademark application as it is always worth the fees instead of getting your application rejected. If you have any other queries, our attorneys at Sethi and Mazaheri law firm will assist you and clear all your doubts. Make sure to drop a message to us.