The immigration system in the US allows for families to be reunited, but it also provides the opportunity for immigrants to enter and work in the country. The available work immigrant visas are categorized based on priority, with there being 5 levels. The fourth priority, or the EB-4 visa, is reserved for special kinds of workers. Specifically, the visa is offered to religious workers, some government employees, and members of international organizations.
The opportunity for immigrants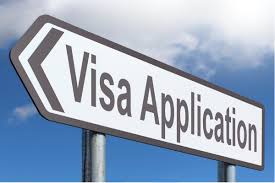 The EB-4 visa provides special immigrants the opportunity to work and live permanently in the US. Moreover, for some of those who qualify for the EB-4, their unmarried children who are younger than 21 can also enter and remain in the country. The number of special immigrants under this visa is quite extensive and includes, but is not limited to, ordained ministers, members of the armed forces, broadcasters, special immigrant juveniles, employees of the government who work in foreign locations, and certain types of physicians. For these applicants, there are certain preconditions that they must meet in order to qualify for the EB-4 visa; one of the said preconditions is that they have an employment offer for a permanent position in the US that falls within their field of work.
How to Apply for the EB-4 Visa?
In order to apply for the visa, the American employer must file Form I-360 Petition for Amerasian, Widow(er), or Special Immigrant to the US Citizenship and Immigration Services. Once that has been approved, the applicant must go to a US Embassy or Consulate and apply for the EB-4 visa. It must be noted that there are annual limits on the US visas issued to applicants. Therefore, if the limit for EB-4 visas has been met that year, the applicant must wait for their application to be considered at a later time. Given the need to petition and meet certain criteria, those looking to apply for an EB-4 visa are recommended to consult an experienced immigration attorney in the US.