Introduction
When you are applying for immigration, the Immigration processing may take longer than usual as the processing time for each application is different. The processing time of the immigration application is dependent on various factors, namely your application type, where the application has been applied, the immigration status of the sponsor, the center looking into your application, and the backlog at the particular center. There are field offices established to support the USCIS to deal with the large number of applications being filed.
The waiting times at these offices are different depending on their location and jurisdiction due to uneven populated areas. In the past few years, the average processing time of forms such as I-130 (Petition for Alien Relative), I-485 (Adjustment of Status), and N-400 (Application for Naturalization) has increased significantly, whereas a small decrease in the same can be observed for the processing of I-131 (Advance Parole) form. You can calculate the processing time for your application type using the online case management tool available at USCIS https://egov.uscis.gov/processing-times/.
Suppose your application is with the National Visa Centre (NVC). In that case, you can call the NVC to check your application status, or if your application is with the US Embassy, you can contact it through mail or phone.
There could be several possible reasons why your immigration process is taking longer than usual such as:
A load of applications at the office handling your case
The immigration status of your sponsor is unclear
Your application is on the waiting list for a visa or green card
Your file is lost
The mail related to Immigration status has been sent to the wrong mailing address.
Biometrics check is taking a long time to process
Your response was found to be inadequate to a Request for Evidence or RFE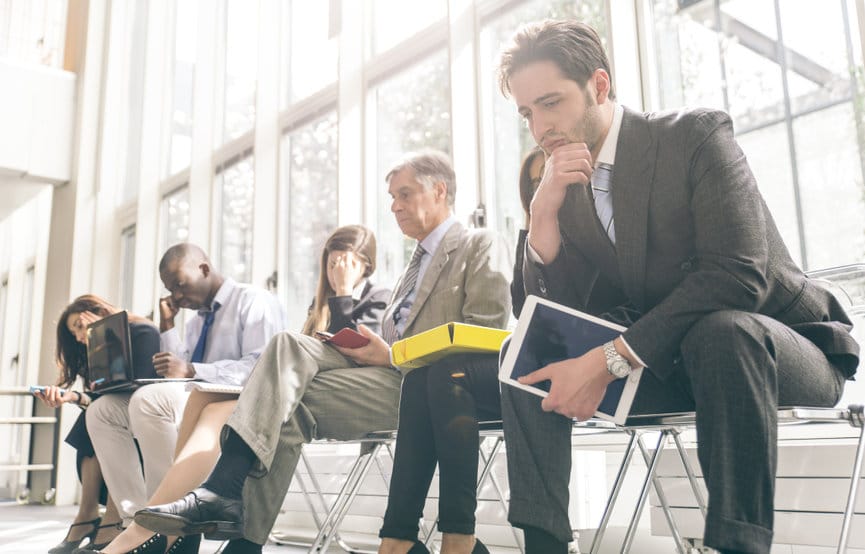 Steps to calculate the processing time of your case:
Locate the Field Office handling your case.
Calculate the case processing time using the USCIS Case Processing Time Tool https://egov.uscis.gov/processing-times/.
You will need to select the type of your application and the field office handling your location.
You can see the processing time ranging between two numbers, representing the processing time of most cases during that period.
Steps to file an inquiry with the USCIS:
Check the normal processing time for your immigrant visa application type using the procedure mentioned above.
You will find a breakdown of different cases handled under the form at the end of the page.
After that, you need to inquire about the receipt date of the case to check the status of your paperwork from USCIS.
You can then file a case inquiry with USCIS regarding your application by filing a digital form that is available on their website.
Documents required for processing:
Receipt Number
Date when the application or petition is filed
Application or petition filed
Applicant's Information
Mailing Address
E-mail Address
What can we do in this situation?
Make sure your representative or attorney has your updated and current information to contact you. You can further ask your attorney or representative or submit a "service request" inquiry. You will receive a response by mail within 15 days.
Next, check the status of your case and speak with a live representative by dialing 800-375-5283 and providing relevant information. You can also request to speak to a second-tier officer if the issue is still not resolved.
File application and petitions to safeguard your status in the US with your representative or attorney as soon as the law allows, particularly for those cases in which premium processing is not permitted.
If you qualify or, if applicable, pay the premium fees and submit a documentation request to process your case faster.
For further help, talk to your congressman's office. Suppose your case has been pending for a long time, without any relief from USCIS. In that case, you can also submit an ombudsman inquiry.
FAQs
How long do I have to wait after putting in an inquiry?
In case your immigration type is not listed, you may have to wait for a period extending up to six months from filing.
How would I know if the processing of my case is still active at the office?
In case your visa is being actively processed, you may receive a notice about your case or response to a request for evidence (RFE), or you may receive an online update to your case status during the past 60 days. 
How can I find the office handling my case?
Can I have my petition transferred to another service center?
The simple answer is NO. The petitioners or applicants cannot request the transfer of their case to another service center to receive faster processing. The only way this can be done is internally by USCIS. However, the viable option is to request an "expedite" for faster adjudication. 
Conclusion
We tried to give you your options if your immigrant case is experiencing a delay. If you have further queries, you can contact Sethi and Mazaheri law firm. Our experienced immigration attorneys will help with your queries. You can also take help in filing your visa application to the USCIS.