Are you an aspiring artist who genuinely believes that a promising career awaits you in the United States? The thought of touring your dream country, performing, and entertaining a wider audience is exciting until you need an artist visa.
The entire visa process might seem time-consuming and complex to you. Most people feel anxious about the time frame the U.S. government needs to process everything, even after submitting proper documents.
However, don't give up on your dreams and focus on the bigger picture! You need to start conducting in-depth research and understand each step related to an artist visa to take your career ahead.
This blog features helpful information that will help you in the process.
Let's begin.
What is an Artist Visa?
As an artist, you can consider O1B or an artist visa to live and find employment in the USA. Did you know that the visa category is best for talented individuals with unmatched abilities in the arts?
Therefore, if you've got a history of extraordinary achievements and recognition, you can also apply for an O1B visa and pursue your dream career in the United States.
Benefits of Acquiring Artist Visa
As an artist, you might be interested in learning the benefits of O1B. Getting the artist visa can benefit you in the following ways:
You'll be allowed to live and work in the U.S. for an extended period.
There's no restriction on the number of extensions.
O1B enables you to work for employers in the USA.
You can travel with your spouse and children (unmarried) under 21.
If you've assistants, they can apply for an O2 visa and join you on the trip.
The dual-intent visa allows a temporary stay in the U.S. and enables you to apply for permanent residence in the future.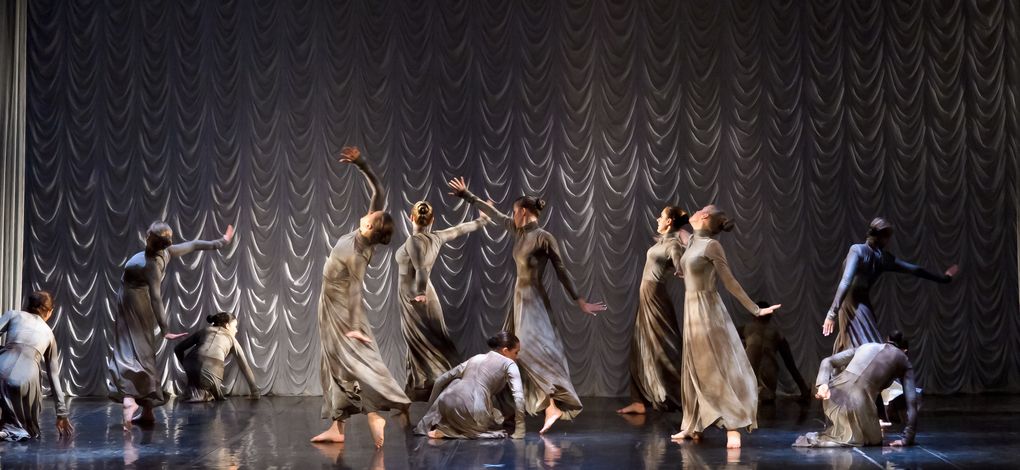 Artist Visa Requirement
Like any visa, O1B has particular requirements that every artist is expected to understand and follow:
You need to have extraordinary abilities in the arts.
Your visit should only include work in the field of your extraordinary ability.
Your employment needs to be qualified as an "event" in the USA.
Your petitioner must be a U.S. agent, U.S. employer, or an international employer applying through a U.S. agent.
You need to acquire an advisory opinion from a management organization, labor organization, or peer group.
Understanding Extraordinary Ability
If we put the extraordinary ability in simpler terms, it means that an artist has maintained national and international acclaim and has achieved distinction.
According to 8 CFR Section 241.2(o)(3)(ii), a distinction is a high level of the achievements that an artist gets in the field of arts. The skill of an artist is evidenced by a degree describing the artist as a renowned and well-known resource in the study of arts.
Proving your Extraordinary Ability
If you're looking for ways to prove your extraordinary ability in the arts field, look no further as we've got you covered.
Here are two ways that you need to know:
You must be nominated to receive significant national or international awards.
You must meet at least three criteria from the list for an O1B visa.
Evidentiary Criteria for Artist Visa
Nomination for significant awards or prizes in your field is one way to attain extraordinary ability requirements. But what if you haven't been nominated for such awards or prizes? In that case, you need to meet three criteria for O1B.
For example, you can meet evidentiary criteria if you've achieved national or international recognition for achievements in your field. You will need critical reviews about yourself in magazines, newspapers, trade journals, and other publications.
If you've performed or had related plans to participate in productions or events in a lead position, you can qualify for evidentiary criteria. It should be evidenced by advertisements, reviews, or publicity releases, etc.
Moreover, you can go for the artist visa if you've participated in a lead or starring role for reputed organizations advertised by newspapers or other publications. Most artists have impressive portfolios, and they are recognized by television ratings, title, box office receipts, etc. If you're on the list of those artists, you can opt for an artist visa.
Suppose you've earned recognition for your achievements from other recognized artists, government agencies, and relevant organizations and have received high salaries with other substantial remuneration for your services. In that case, you can qualify for O1B too.
However, if mentioned criteria don't apply to your field, you need to submit comparable evidence for your eligibility for the artist visa.
Evidence of National and International Acclaim
As an artist, you need to prove national and international acclaim meeting at least three mentioned criteria. If the submitted evidence is new, you can easily show that you've maintained your acclaim over the years.
On the other hand, if the evidence doesn't show your maintained acclaim, you need to provide proof that showcases that you've sustained the acclaim.
Visiting the U.S. to Work in the Field of Extraordinary Ability
As a part of the requirement, you must visit the U.S. to continue working in the area of your extraordinary ability. For instance, if you're an actor, your application for O1B must prove that you will visit the country to work as an actor and not as a painter.
Employment as "Event"
To acquire the artist visa, the work you'll be doing must be considered as an event. The term "event" is a broad one ranging from lecture series to traditional employment. If you perform a series of similar activities, it'll also be considered an event.
However, the artist visa won't allow you to be involved in self-employment or freelance work. Also, you need to provide evidence related to work, such as a work contract to get the artist's visa approval.
Having a U.S. Employer or Agent as your Petitioner
O1B doesn't allow artists to apply on their behalf. Therefore, you need a U.S. employer, agent, or foreign employer through the U.S. agent to file your petition. As an artist, if you'll be collaborating with multiple employers, one U.S. agent is enough to file a petition on behalf of other employers.
On the other hand, if you will be working for an international employer in the U.S., you need a U.S. agent to file a petition for you addressing the international employer.
Taking an Advisory Opinion from a Management and Labor Organizer
To get O1B, an advisory opinion from management and labor organizers is mandatory. You can also consider a peer group that is an organization consisting of practitioners in your field. The advisory opinion should provide information on your qualifications and the work you'll do in the USA.
Know that the advisory opinion plays a significant role in the artist visa approval. Still, if your field doesn't have a peer group or labor organization, there's no need to get an advisory opinion.
Documents Required for Artist Visa
It is one of the essential steps as the documents you'll be submitting are incredibly important. The specific documents will depend on your qualifications.
Here are the documents you're expected to submit.
CV/resume
Passport copy
Recommendation letters from your field's experts
Evidence proving your extraordinary ability (awards or prizes)
An advisory opinion
Document explaining your employment terms in the U.S.
Process of Getting an Artist Visa
You might be wondering what's the process of getting an artist visa. If so, we've described the entire process explaining each step.
Step 1
The first step is to hire an immigration lawyer who will discuss the process in detail and provide relevant information regarding the artist visa. Your lawyer will also identify the documents you need to attach to your petition.
Step 2
The second step involves gathering and assembling essential documents before filing your petition.
Step 3
In the third step, your immigration lawyer will file form I-129 to apply for your artist visa. Moreover, your lawyer will also fill the O-Supplement that goes with I-129 for the artist visa.
Your lawyer will attach supporting documents, such as letters of recommendation or advisory opinions for your petition.
Once you get the approval of I-129, you become eligible to apply for the artist visa. In the case of Change of Status, the process completes after having your I-129 approved.
Step 4
However, if you're not opting for a Change of Status, you need to apply for the O1B visa. Your immigration lawyer can help you submit the paperwork and assist you when scheduling an appointment at the U.S. consulate in your country.
Final Word
You shouldn't stop yourself from living the artist life you've always dreamt about. However, finding an opportunity to take your career two steps ahead is a bumpy road.
But if you genuinely want to entertain a foreign audience with your talent, you need to explore a way to reach them.
Therefore, don't hold yourself back. Opt for the artist visa, ensure that you meet the criteria, and head in the direction of your dreams.