Introduction
Sethi and Mazaheri law firm is back again with another criterion, "Evidence of your commercial success in the performing arts." This is the last criterion of the series. I hope this series has successfully demonstrated the meaning of each criterion and how you can satisfy them to get your EB-1 visa approved.
The regulation states that you have to show evidence that you have achieved commercial success in performing arts. Let us discuss the elements of the regulations and see how you can satisfy them.
What is performing arts?
Performing arts is the form of artistic activity that takes place in front of an audience. It will include dance shows, music shows, theatre, opera, circus, etc. So, if you are involved in any of these performing arts, you can provide evidence if you think your art is a commercial success.
What is commercial success?
Collins Dictionary defines commercial as " involving or relating to the buying and selling of goods" and success as "someone or something that makes a lot of money….." So, commercial success in performing arts means that the performing arts have made a lot of money commercially. There are a lot of factors that one can consider as evidence of commercial success in performing arts. We will talk about them later in the article.
How can I satisfy the requirements of the criterion, "Evidence of your commercial success in the performing arts?"
The USCIS evaluating officer will try to determine your role in the commercial success of performing arts. Not only does it require that you are involved in a performing art that has made commercial success, but also you have to show that you are substantially linked to the cause of the success and that your contributions to the success play a significant role.
Let's explain it with an example: suppose you are a lead singer in a music band, and your crew has become famous in no time. The band's success, that is, if you can provide evidence of bookings at different events, gross receipts, etc., will be deemed to be attributed because of your contributions, and you may be able to satisfy the USCIS officer that you have achieved commercial success in performing arts.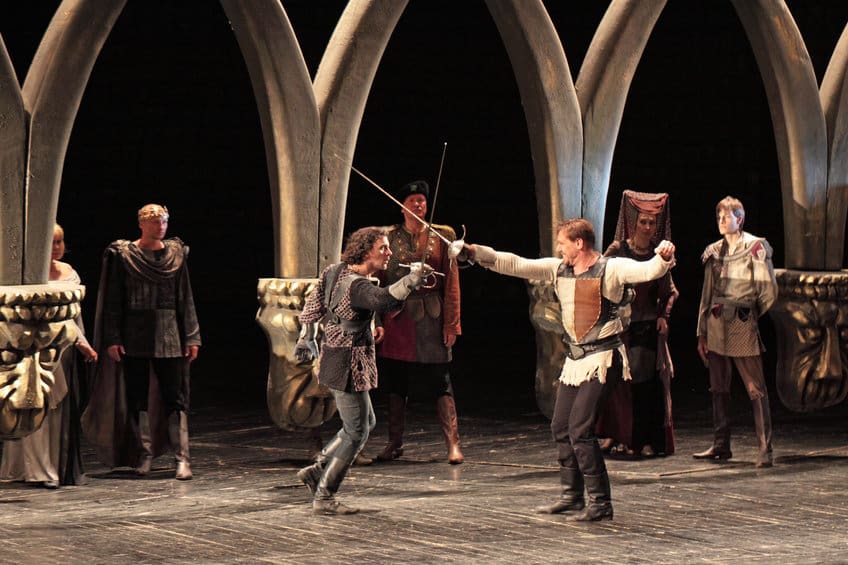 Another example is if you are a star of a stage play, and your play is talked about everywhere and making huge profits by performing in many locations and selling an ample amount of tickets. Your performing art is making a commercial success, and you have a leading role in making that happen. You will have a piece of solid evidence to satisfy the criterion requirements.
The question is whether only the lead actors or singers are considered as the cause of commercial success? What about the others who have played an equivalent role in making the performing arts a huge success? Typically, the question of who is responsible for making the performing arts a commercial success remains subjective. The officer will determine whether the success would still be the same if you were not there. Your role in the production value of performing art has made it a huge success.
For example, the guitarist of a band would arguably be considered a part of the band's commercial success and that his role is not negligent, but what about the hosts of the event? Can they also claim a role in the commercial success of the performing arts? The answer is NO! Because the hosts are not adding value to the production of the art that is making money commercially. So the universal formula in determining your role for commercial success will depend on how close you are to commercial success.
You can provide the following evidence to show that your performing art has made a commercial success:
Box Office receipts
Sales receipts
Tickets price
Venue of hosting
Another question which is regularly asked is about the volume of sales in the industry that is not that popular. The reasonableness test says that your commercial success will be to others involved in similar pursuits in the performing arts. If a music band is making a profit of $1 million every year, you have to show that your earnings are relatively higher than $1 million to claim the commercial success of your band.
Similarly, if a stage playgroup makes an average of $2,00,000 every year, the USCIS officer will compare your commercial success to $2,00,000 and not $1 million. The aim here is to make sure that the officer determining your commercial success doesn't only look at the monetary amount of the commercial success but also considers the profits in context. Therefore, the burden to prove that the profits are relatively higher than others involved in your performing arts remains on you.
What if I am not famous but making relatively higher money?
Many performing artists are making relatively high amounts of money, but they are not well known in public. The key determinants to satisfy this criterion is that you are involved in performing art and that your performing art is commercially successful. Whether you are famous or not is irrelevant, and you would still be considered worthy of satisfying the criterion if you can fulfill the above two requirements.
Conclusion
Finally, the series explaining EB-1 criteria comes to an end. I hope you found it worthy and it has cleared most of your doubts. If you need help from a professional immigration attorney, you can directly contact us, and our immigration attorneys will reach out to you to guide you.